Dual Angled Sanding Sponge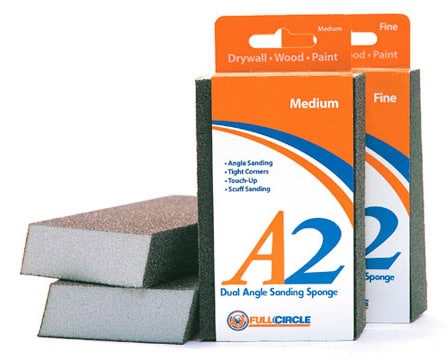 This sturdy, washable sanding sponge handles tight corners and other close quarters without scuffing nearby surfaces. Built to last for the long haul, the unique angles allow you to cut a neat line every time! Available in medium and fine grit.
Allow sanding into tight areas.
Use over wood, paint, drywall, metal, fiberglass or plastic.
Conveniently sold in 36-pack or 100-pack.
Angled sides aid in sanding corners without damaging adjacent walls, ceilings or trim.
75 degree angle allows the point of the sponge to have firmer structure which creates durability and cuts a clean line in the corner.